A good breakfast for a successful start in the day. Enjoy our rich breakfast buffet where you will find products from the region and also a nice cup of coffee. That`s what a good days start has to look like!
Breakfast buffet for € 9,50 per person
How does it work? We focus on the essentials. Smart Motel. Simply good.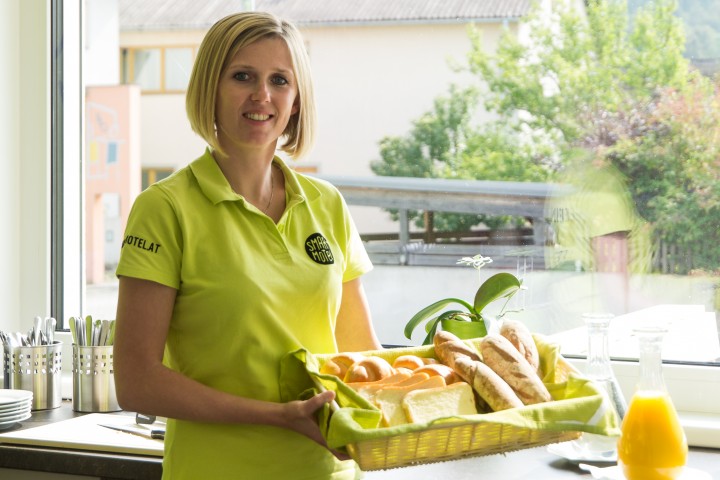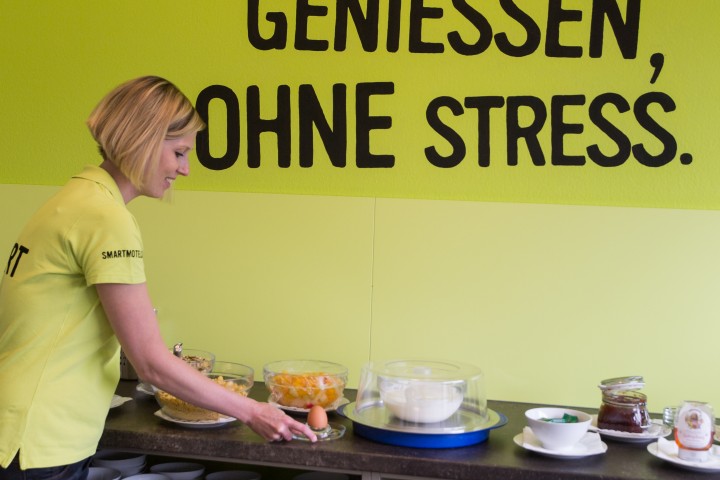 We are proud of our regional breakfast
For just € 8,50 per person you can eat at our rich breakfast buffet. Our products are mainly from the region:
• Bread and buns
• Breakfast cereals
• egg
• butter, jam and honey
• Sausage and cheese
• Coffee and tea
• juices
• drink chocolate
• milk (warm and cold)
• yoghurt and fruit compote
Simply enjoy.
Monday until Friday from 6.00 – 9.30 a.m.
Saturday, Sunday and holidays from 7.00 – 10.30 a.m.
Book your breakfast now – online or at the Check-in.
Prices are per person and breakfast, including taxes.