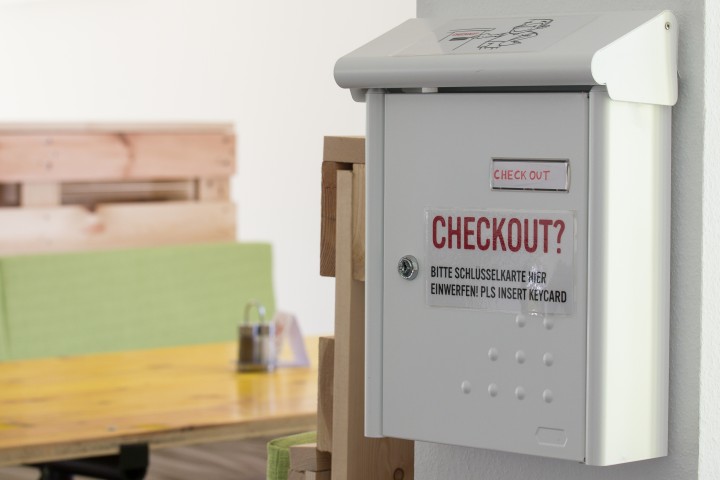 Location?
Just under an hour drive from Vienna
Central location
2 minute walk to the center
Booking and check in?
24 hours booking and selfcheckin with Hotelomat
Charging station?
Rainharterstraße 16
Schillerstraße 163
Hotel?
23 rooms / 49 beds, (17 Economy, 1 Economy wheelchair accessible, 3 Comfort, 2 Studios)
only non smoking rooms
children under 6 years stay free in the parents bed
ground floor is wheelchair accessible
free parking
open lounge to relax with cozy wheelbarrow swings
Shopping, cultural and leisure facilities in the immediate area
lockable bike room
terrace
no rest day or closures (24/7)
Pets allowed at extra charge € 9,90 per night
green park (quiet zone) in the Old Monastery
We accept the following credit cards: Visa, MasterCard, Maestro / ATM Card – PIN code required for all cards!
Staff?
Our friendly team is available at the hotel from 6.00 a.m. to 11.00 a.m.
Outside these hours: up to 8.00 p.m. by phone +43 664 80 66 54 54

Rooms?
Modern, high quality, clean, reduced to the essentials
daily housekeeping
Bathroom with: shower, hair dryer, soap, shower gel / shampoo and towels
Room with shutters and flyscreen
Free Wi-Fi, large 42 "flat screen TV and desk

Meals?
Start the day with a fresh breakfast!  We do our best to get fresh products mainly from the region.
Hot and cold drinks, sweets and various hygiene products can be found 24/7 in our open lounge in vending machines. Restaurants are within a few minutes walking distance.
How does it work?  We focus on the essentials. Smart Motel. Simply good.