Adventure for young and old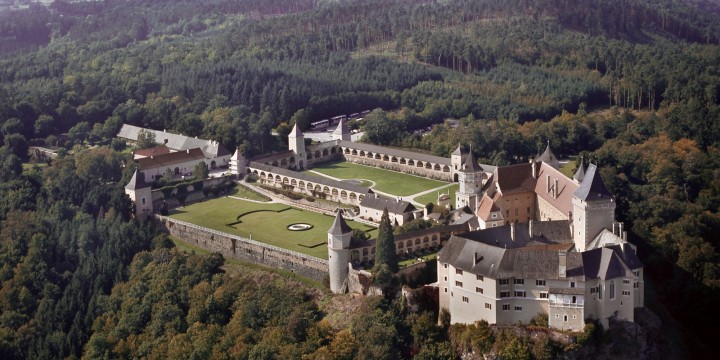 Not far from Gars am Kamp you can find the Renaissance castle Rosenburg, which awaits your visit. You may find a vast range of attractions: A falconry, beautiful gardens, various exhibitions and lots of events. From April to September you can test your skills in a climbing park.
The Renaissance castle Rosenburg is probably among the best preserved monuments of its kind in Austria. It was first mentioned in 1175, but received its current appearance from 1593 to 1597, the climax of Renaissance. Since that time, Rosenburg Castle is closely connected to the historical development in the region around the town of Horn.
In the castle there are beautifully preserved living rooms, which can be visited. An extensive collection of weapons and equipment from the 15th to the 18th century, as well as exhibition rooms and a falconry museum. The architectural ensemble is framed by an impressive tournament court and wonderful gardens.
As one of the few Renaissance castles, Rosenburg has a fully powered Renaissancefalknerhof. At Schloss Rosenburg, this original form of hunting tradition can be experienced from first hand. Even the rarely seen horseback falconry can be seen. The falconers are also active with a sophisticated breeding program to maintain the species.
The Renaissance castle Rosenburg is a popular tourist destination and a unique setting for weddings, meetings, parties, celebrations and events of all kinds. For school groups are offered special programs for knowledge transfer. An outstanding experience is the Falknertag (falconers day), where interested visitors can spend a whole working day with the falconers.
Simply visit the Renaissance castle Rosenburg and stay overnight at the Smart Motel!