Culture in the castle of Gars am Kamp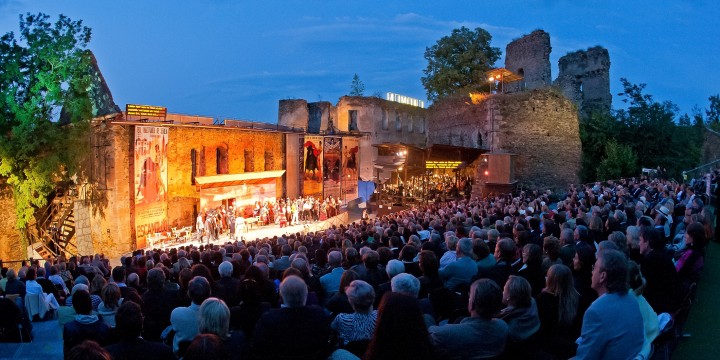 Since 1990 the incomparable setting of the castle ruins has attracted thousands of visitors to opera events in Gars am Kamp. Opera evenings of highest artistic quality are experienced every year by many inspired visitors.
In the late 1980s Prof. Drgac discovered the romantic castle ruins of Gars for the unique open air opera performances. 1990 the Opera Festival was born under the management of Prof. Drgac (Who held this position for 24 years).
2013 the new "Opera Castle Gars" obliged Johannes Wildner as director.
"The appointment signals the start of a new era for the opera festival Gars am Kamp," said the executives Heribert Reisinger and Stephan Nistler.
Info: About 360,000 visitors in the last 24 years have seen the operas in the Babenberg castle ruins in Gars am Kamp. Each summer season the festivals focus is put on one carefully selected opera. There are 1300 seats available for visitors.
Simply enjoy the Opera Gars and stay overnight at the Smart Motel!