children's adventure world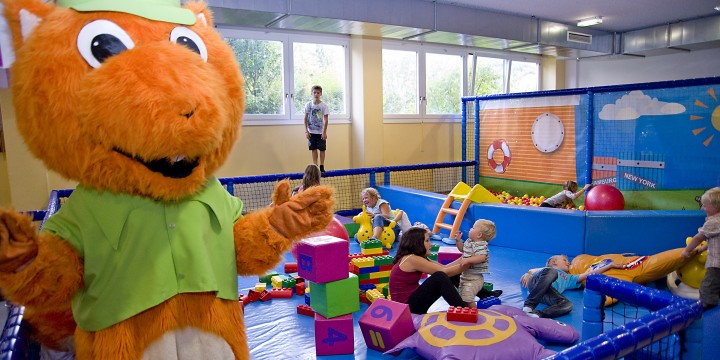 kids space is a well known children's adventure world in Gars am Kamp, which offers plenty of fun for children and their companions. Bad weather? No problem. Here you can find an exciting holiday program for your children!
kids space is the ideal destination for families. It offers fun, games and adventure for children of all ages.
Opening hours:
Monday-Friday: 08:00 till19:00
Saturday: 13:00 till 19:00
Sunday/Holidays:09:30 till 19.00
The heart of the indoor playground is a climbing tower, which begins on the ground floor and extends over three floors. There are numerous game stations around the climbing tower:
On the ground floor there is a child friendly restaurant.
On the first floor there is a cinema and multimedia area.
Simply play at kids space and stay overnight at the Smart Motel!